Leipzig (Germany) – Following an preliminary announcement earlier this year, Sony has officially unveiled PlayTV, a new service that transforms the PS3 into a digital video recorder.

PlayTV incorporates a dual digital tuner to the PS3 to receive two cable or satellite feeds.  It includes an on-screen program guide, high definition capability, and basic DVR controls like the ability to control live TV.
Earlier this year, Sony's New Zealand division gave away the first details of the service. The tuner receives content in Europe via the DVB-T broadcasting format. Other areas of the world will operate on Freeview, a digital TV standard based in New Zealand.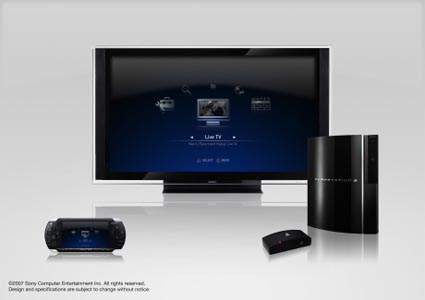 One of the more pivotal aspects of the new feature is its ability to connect with the PSP.  With the console's Remote Play functionality, users will be able to watch recorded programming from the PS3 on their PSP via an Internet connection.
The new service is initially only available in the UK, France, Italy, Germany and Spain.  The technology is currently suited for consoles with PAL encoding, which means the US, based on the NTSC standard, is not in the release plans at this point.