Accordance Systems has used Computex 2006 as a springboard from which to launch its entry-level NAS solution, the ARAID 820. The system maintains redundant hard drives so that if one crashes the other will continue to keep your data safe.
The ARAID 8200 NAS supports an Intel Gigabit Ethernet fault-tolerant LAN and utilizing RAID 1 ARAID storage. It also features SNMP management, email alerts and SSL data transmission encryption. TrendMicro integral anti-virus comes standard with the unit and facilities for easy data replication on multiple ARAID 8200 NAS devices.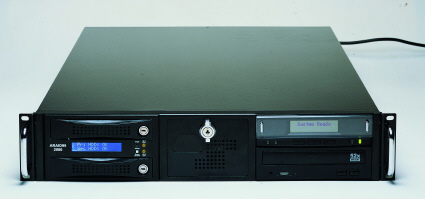 "The ARAID 8200 NAS is making RAID technology affordable and essential for any company, small or large, that premium protection of their network attached storage." says Steve Johnson, president of Accordance USA. "ARAID technology is the easiest RAID data protection for stand alone or networked data storage for any company large or small."
The absence of pricing is a nice touch, but Accordance is known for aiming towards the lower, more affordable end of the entry-level market.