Inside the Tomb Raider reboot
There are quite a number of big games coming up this season. The big daddy should be GTA V, but there's also Star Trek and the reboot of Tomb Raider.
We're not sure how the gaming market will do this year, it's certainly endured a lot of ups and downs throughout its relatively short history, and it will be interesting to see if fans welcome Tomb Raider back as well.
As FoxNews has managed to confirm, this is not exactly the Tomb Raider we grew up with. With video games having more depth these days, Lara Croft has a character arc where she eventually grows into a heroine. Camilla Luddington, who is on Grey's Anatomy, motion captured Croft for the game and did her voice.
"The creators wanted me to depict the journey she goes on," she explained. "To start her off as ultra-confident would mean there wasn't anywhere for her to go."
Indeed, Luddington acted as Lara Croft over a three-year period until the game was completed. She even had to do a full day of death scenes when the character gets defeated in the game. Again, this Croft goes through a journey where she progressively grows stronger if you can get her to the higher levels of the game.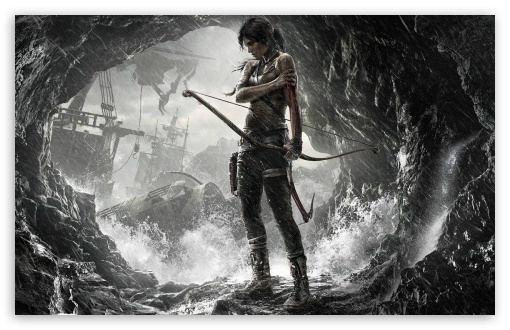 "By making her have self-doubts early on," Luddington said, "They made her more relatable. Lara is inexperienced – she's never killed anyone before. You end up rooting for her because she's not only saving her own life, but everyone else's."
There's also no more "hotpants" with this Croft, and she was designed to look more human than the previous incarnation of Lara. So could this reboot indeed revive the Tomb Raider franchise? As this story was being finalized, the first review came in. The verdict so far?
PlayStation Universe has reported the first review is on GamesMaster, garnering 90% for action adventure, and 95% for visuals and graphics. The headline tells us that indeed, "Lara is back," and as the review continues, "Sitting back exhausted we were left with just one question dribbling forth from our gaping jaws. How on earth are they going top this is the sequel. Because of one thing there can be no doubt. Lara is back."
Look for the new model Tomb Raider on March 5.