First reviews for Steve Jobs biopic are in
When Steve Jobs passed away, a biopic at Sony was quickly announced, while another biopic was rushed into production starring Ashton Kutcher.
The film, which is called jOBS, finally had its world premiere at the final night of the Sundance Film Festival and the first reviews are now finally in. The verdict?
In
The Hollywood Reporter's
opinion, it's "a biopic that's perhaps too respectful of the tech icon's innovations [but it] still remains frequently engaging…Playing somewhat like a two-hour commercial covering the first 20 tumultuous years of Apple's development, [jOBS] is a passably entertaining account of the career of one of the 20th century's great innovators that doesn't break any stylistic ground."
The big question has always been can Ashton Kutcher, who's no great thespian, pull off playing Jobs. However, the Reporter tells us, "Kutcher has an advantage in the role with his passing resemblance to Jobs, but he also faithfully recreates some of the character's physical mannerisms…He manages a fair imitation of Job's speaking style…usually while haranguing his employees or board of directors."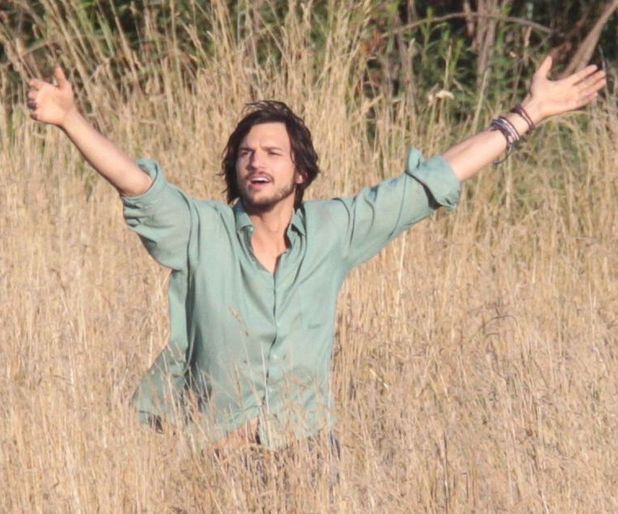 In
Variety's
review, Justin Chang writes that, "The casting of Ashton Kutcher turns out to be the sole risky element of jOBS, a smooth, reasonably engaging but not especially revealing early-years account of Steve Jobs' storied career." The film isn't "outright hagiography, but more or less embodies the sort of bland, go-with-the-flow creative thinking Jobs himself would have scorned."
Meanwhile, Cinema Blend opines that "Ashton Kutcher does well, but the movie fails to think different." Blend also feels that "Jobs probably would have hated it," but that's a given no matter what. As Blend writes further, "Jobs would have hated the pat sentiments and dull direction of jOBS. Apple urged people to think different. jOBS does anything but."
All in all, it seems the general consensus is jOBS is far from the worst movie you could have made on a man who changed the world, but it's not the great biopic the world's been waiting for either. jOBS opens on April 19.